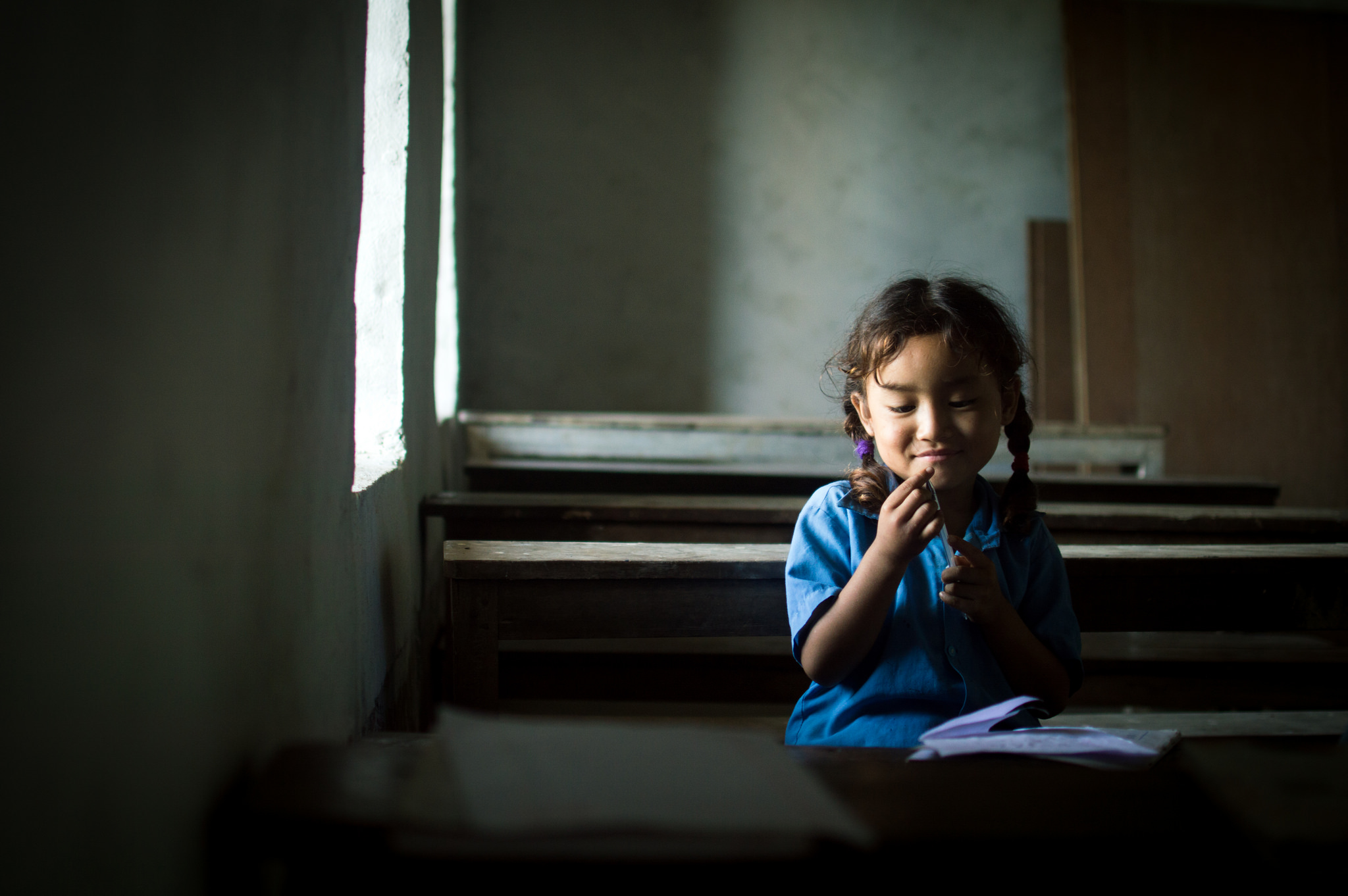 Credible education plans clarify commitments to gender quality in education
Governments have political and legal obligations to plan and implement education policy, within their resource constraints. They are responsible both for protecting the right to gender equality in education and for providing gender equitable education services. There is no single formula for how governments can ensure gender equality in education. The situation is further complicated by the fact that governments are not uniform actors; they are composed of many sectors, departments, levels and authorities with variable levels of capacity. Fragile, postconflict and post-disaster states tend to be in a weaker position in enacting and enforcing policies.
In holding the government accountable for its promises in gender equality in education, a key tool is credible education plans, which should identify clear lines of responsibility, be properly costed and have a transparent budget. Education plans facilitate coordination across entities and can bring together different ministries to tackle the wide-ranging challenges that often hamper girls' education. Involving different stakeholders can help ensure that plans include and adequately fund strategies and policies that advance gender equality.
A Global Partnership for Education review concluded that 25 out of 42 education sector plans it surveyed were gender-sensitive, using three criteria: the plan had gender-disaggregated data; it included an analysis of barriers to girls' education; and it provided information on the implementation of gender-focused strategies. But the plans of nine countries did not meet any of the three criteria: the Central African Republic, Chad, Comoros, Guyana, Haiti, Madagascar, Nicaragua, the Republic of Moldova and Uzbekistan (GPE, 2017).
The existence of a plan that meets certain criteria is by no means a guarantee of success. Afghanistan has a gender-sensitive plan, which recognizes the importance of female teachers in facilitating girls' enrolment as well as the difficulty of recruiting them. The Ministry of Education introduced incentives to attract more female teachers, especially in rural areas. Unfortunately, the strategy has made little difference: 80 (or about one in five) districts do not have a single female teacher (GPE, 2017).
Every stage of a plan should be considered through a gender lens (Figure 15). First, a gender assessment should gauge the potential gender implications of the policy. Second, gender budgeting should ensure resources are properly targeted and equitably disbursed. Third, multiple stakeholders should be included in reviewing the plan or policy against the original intention and identifying any explicit or hidden prejudice or discrimination. Finally, a report on policy implementation and results, including gender analysis and disaggregated data, should be prepared and published (GPE and UNGEI, 2017).
An ex-ante gender assessment is required in some countries prior to policy finalization, including in Belgium and France since 2013. Canada, Iceland, Mexico and Spain have also committed to assessing policies from a gender perspective before adopting them. In Denmark, the government has introduced workshops to develop the capacity of ministries to adopt gender-sensitive approaches in their work (OECD, 2017b). National and cross-national consultation processes can help identify challenges in promoting gender equality.
Periodic regional conferences on women have been held in the Latin America and Caribbean region since 1977. In 2016, after an extensive consultation process that included civil society organizations and specialists from women's movements and academic institutions, the 13th conference culminated in the Montevideo Strategy for the Implementation of the Regional Gender Agenda within the Sustainable Development Framework by 2030 (CESR, 2017).
Gender budgeting – analysing budgets from a gender perspective – can clarify how priorities are set and strengthen accountability. It originated in Australia in 1984, and in the following ten years, federal assistance to families with children increased by over 25% (OECD, 2014). By 2016, the practice had been introduced in 12 out of 34 OECD countries. For example, a 2007 law in Belgium introduced gender budgeting and the use of data disaggregated by sex (Quinn, 2016). Gender budgeting has been required at all levels of government in Austria since 2009. All ministries in Israel have had to analyse their budget from a gender perspective since 2014. Gender budgeting is in the planning stage in Italy and is being considered in the Czech Republic and Turkey (OECD, 2017b).
To date, more than 80 countries have tried some form of gender budgeting (Stotsky, 2016). In Timor-Leste, legal requirements for gender budgeting led to scholarship programmes being established to address gender inequality in higher education participation (Christie and Thakur, 2016). In Uganda, gender budgeting resulted in allocations to monitor efforts to increase girls' participation and retention in school (Stotsky et al., 2016).
Reviews of education plans should involve multiple stakeholders. In countries supported by the Global Partnership for Education, ministries of education invite, among others, donors and civil society organizations to carry out a Joint Sector Review of sector-wide progress. However, ministries of social affairs or gender participated in only 26% of reviews (Martinez et al., 2017). Reviews are often narrowed down to a discussion of activity and budget implementation. But substantive gender issues are more likely to be discussed when gender indicators are included in plans and budgets, as in Rwanda (Holvoet and Inberg, 2015).
In India, a Joint Review Mission of the main basic education programme takes place twice a year and are complemented by evaluations carried out by the National Council of Educational Research and Training (NCERT, 2014). An evaluation of the inclusive education programme in secondary education recommended several improvements, including a focus on girls (Julka et al., 2013). In Rwanda, Education Councils operate at both the sector and district level. They review sector and school plans, analyse data and recommend improvements. In addition to government, school and teacher representatives, the National Women's Council is represented on Education Councils (Honeyman, 2017).
To provide the public with information to hold governments to account, governments should prepare an annual education monitoring report that tracks progress toward gender equality among other national education plan objectives. However, only one in two countries had published at least one national education monitoring report since 2010 and only one in six countries had done so on an annual basis (UNESCO, 2017a).
The Annual Performance Report of the Ministry of Education and Sports in Uganda reports on performance at levels from pre-primary to tertiary education and evaluates policies against the original objectives. It also includes a section dedicated to gender. Among the eight primary policy concerns are persistent socio-economic and cultural barriers to girls' education and inadequate infrastructure, including sanitation facilities for girls. In 2013/14, Uganda undertook gender-specific interventions focused on reducing teen pregnancy and marriage, reducing discrimination towards pregnant girls, and developing a comprehensive Gender in Education Strategic Plan. Some of the key outcomes during the year included a four percentage point increase in girls' secondary education completion rates, increased capacity for gender budgeting and greater collaboration between line ministries, NGOs and development partners on gender issues (Uganda MOES, 2014).